RoboMaster S1
$549.00
OnPoynt introduces the ROBOMASTER ground robot kit from DJI.
The RoboMaster S1 is a game-changing educational robot built to unlock the potential in every learner. Inspired by DJI's annual RoboMaster robotics competition, the S1 provides users with an in-depth understanding of science, math, physics, programming, and more through captivating gameplay modes and intelligent features.
46 Programmable Components

6 Programmable AI Modules

Low-latency HD FPV

Scratch & Python Coding

4WD Omnidirectional Movement

Intelligent Sensing Armor

Multiple Exciting Battle Modes

Innovative Hands-On Learning

The S1's design is a striking example of machine efficiency. With powerful configurations, the S1 lets you create, conquer, and push your limits as far as you're ready to go.
The S1 supports the Scratch and Python programming languages. This allows you to take your abilities to the next level, whether you are new to coding or are already on your way to becoming an expert.

Up to 46 customizable components give you unlimited space for innovation, helping you grow and learn in an exciting way that expands the capabilities of your S1, and yourself. Six PWM ports support customized accessories, allowing you to explore the unlimited possibilities of the S1 and the magic of the robotic world.
AI technology lets the S1 recognize gestures, sounds, and even other S1 robots. Playing with the RoboMaster S1 opens the doorway to AI learning, giving you a practical introduction to the technologies of tomorrow.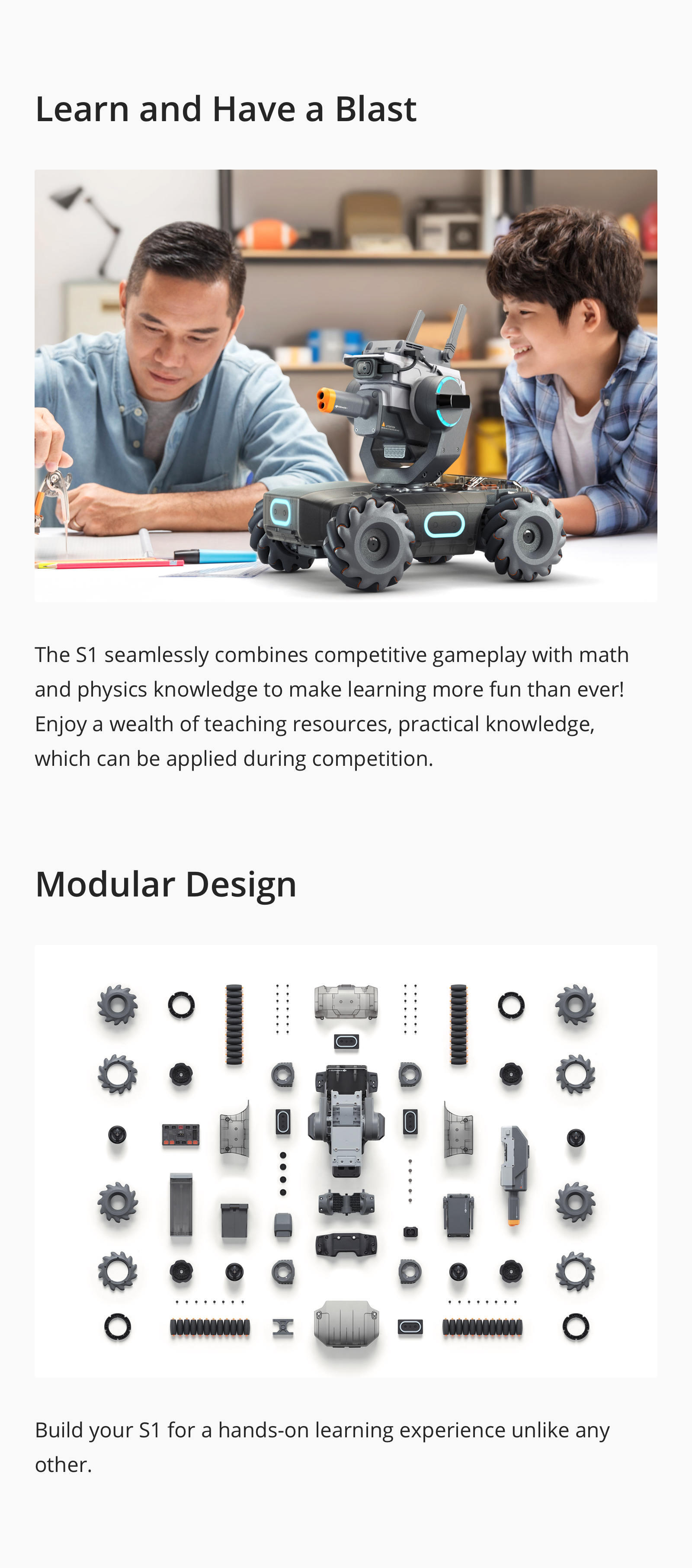 Note: Expect delivery in 1 to 2 weeks.